World-Class Facilities
Cambridge International School offers a world-class facilities in an environment with a natural, peaceful and focused setting. These facilities and equipment of exceptional quality have been given to help the learning environment, including access to safe recreational areas.
Cambridge International School provides extraordinary education that inspires leadership traits as it centres on the individual child's ability to excel in the international world. The school is aimed at educating young people to become leaders who will be at the forefront of the rapid economic and social development sweeping through Nigeria and the globe in its entirety
Empowering children with creative ideas for success and accelerating their transformation to responsible adulthood ..
Our vision at Cambridge International School is to be a globally renowned academic institution, offering educational solutions with world class standards

1. Fear of God
2. Professionalism
3. Unique Student
4. Bold Student
5. Accountability
6. Innovation
7. Respect
8. Excellence
9. Team work
10. Discipline
Testimonials about center
We have an excellent teacher to child ratio at our Kindergarten to ensure that each child receives the attention he or she needs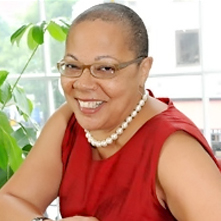 My child has learned so much from the pre-school program. The minute he started at Cambridge International School, which was at 18 months, we saw changes in his independence and confidence. He loves his pre-school teachers and talks about them to this day.
My younger son returns very happily with all activities happening at your school every day. I am glad that my son is being taught in your school. You have the most qualified teachers in the area! My daughter is very satisfied with lessons in English and Maths – they give her additional impact for development. Thank you!
Dr. Joy Omegawe
Parents. 2018